Riverview Property
Welcome to our brand new and exclusive Riverview property. Located right next to our renown Nordic Spa, our new Riverview property is made up of three unique historical buildings on 1.5 acres of private wooden land bordering our famous river.
The Riverview property is an ideal location for group and family getaways. Each building can be rented separately for groups, corporate retreats or family vacations and reunions. In addition, the entire property can be rented for special events like weddings.
All guests staying at our Riverside property can benefit from a complimentary access to a private pool and an access to our Nordic Spa at a reduced rate.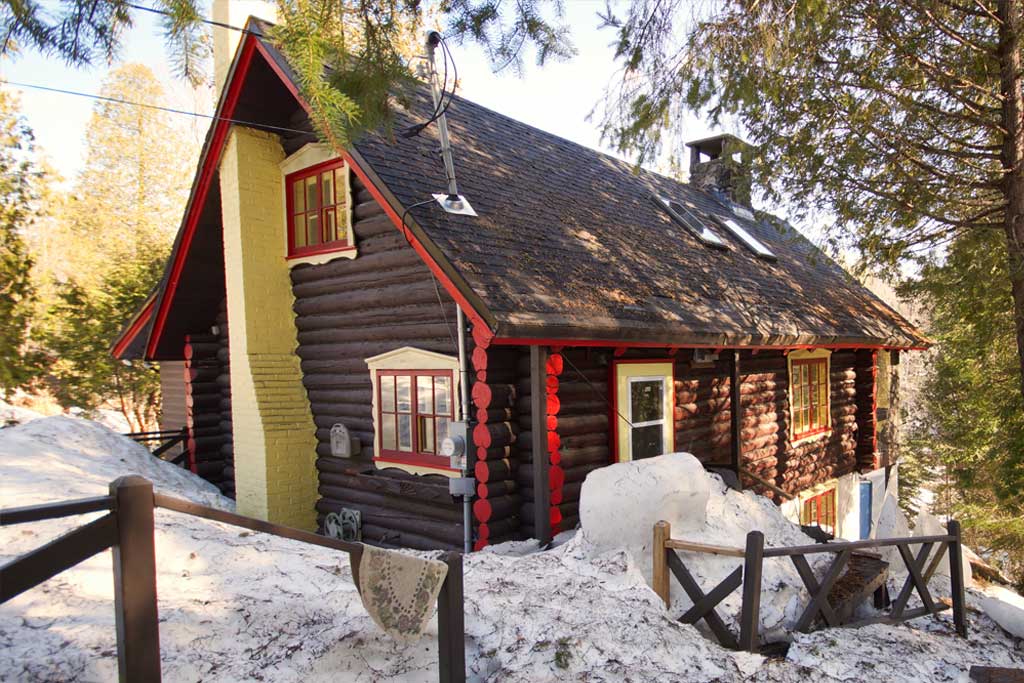 Cottage 
–
Coming Summer 2019
With an authentic rustic look and feel, the Cottage is a perfect place for small groups. It has 3 bedrooms, 1 full bathroom, 1 powder room, a fully stocked kitchen and fireplace. It also has a screened patio and a BBQ. It is ideal for numerous small groups including:
Families with kids
Snowmobile groups
Girls getaways
Golf vacations
The Hut is a secluded building located right on the river. It is an ideal location for someone looking for a complete relaxation or a couple looking for a romantic getaway. It has one bed, one in-suite bathroom and one fireplace. This building provides total tranquility.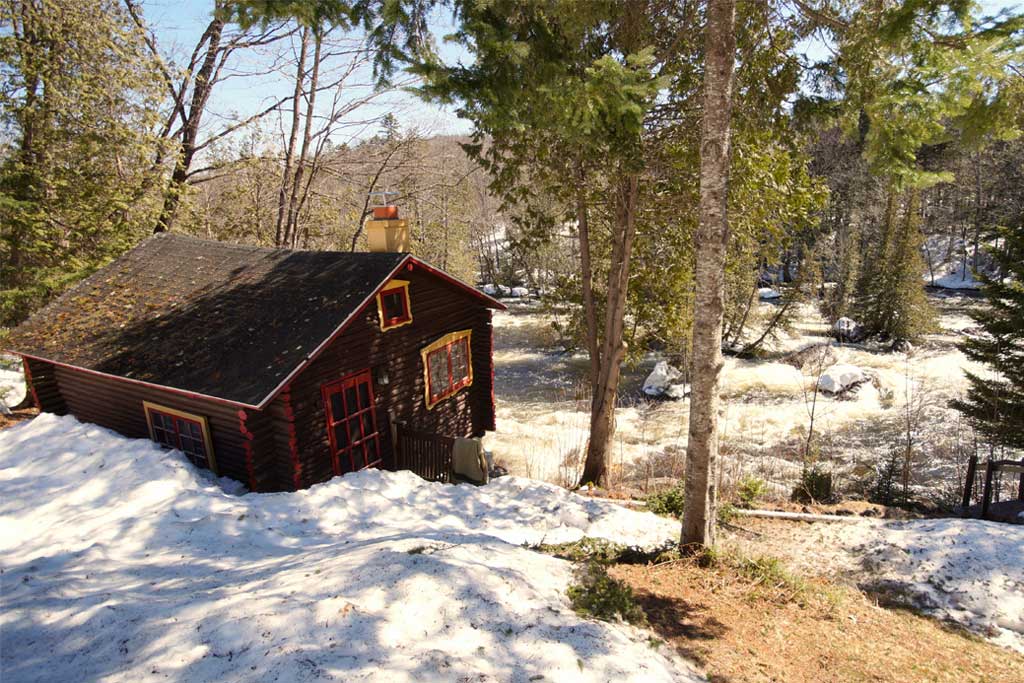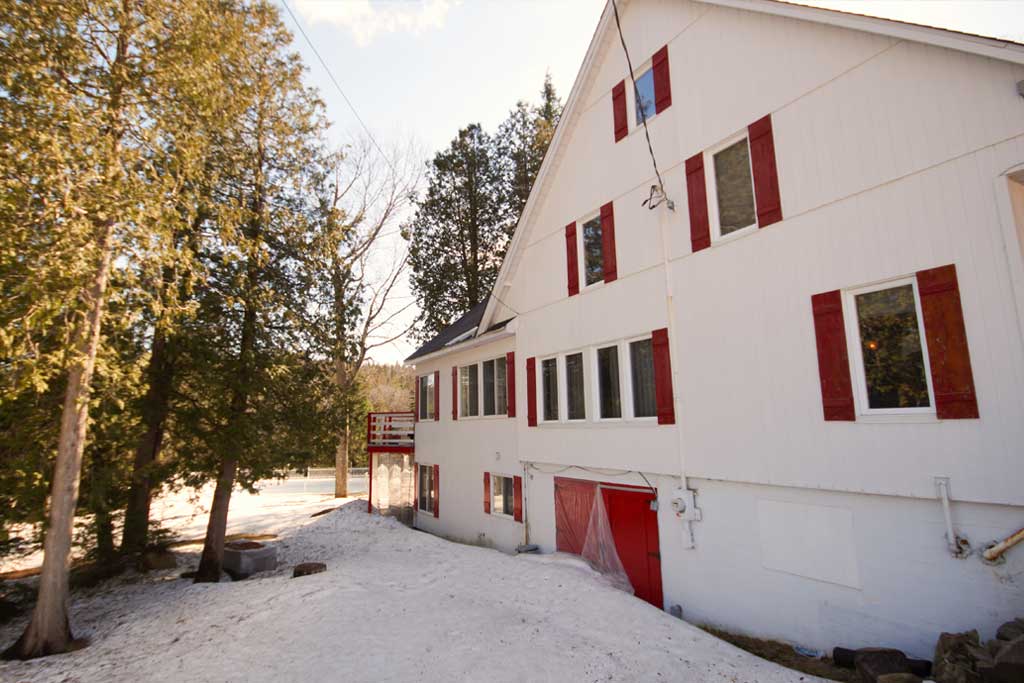 White House 
–
Coming Summer 2019
The White House is our flagship building. This four-storey building can accommodate 14 people. It has 6 bedrooms, 3 bathrooms, a fully stocked kitchen, a family room in the basement, a patio with a BBQ, a fireplace and much more. This building is ideal for:
Large groups
Family reunions
Special events like weddings and corporate retreats
Ideal for Groups and Events
The Riverview property is secluded and separated from our main Auberge & Spa. This separation creates an extra amount of privacy and intimacy. Each of the three buildings on this new property can be rented individually or combined together. You can rent the entire property to hold special events like corporate retreats and weddings.
All guests staying at the Riverside property can benefit from a 50% discount on the Nordic Spa access and a 25% discount on all spa treatments.
If you have any questions about the Riverside property or if you would like to make a reservation, please contact us today by filling the form below.