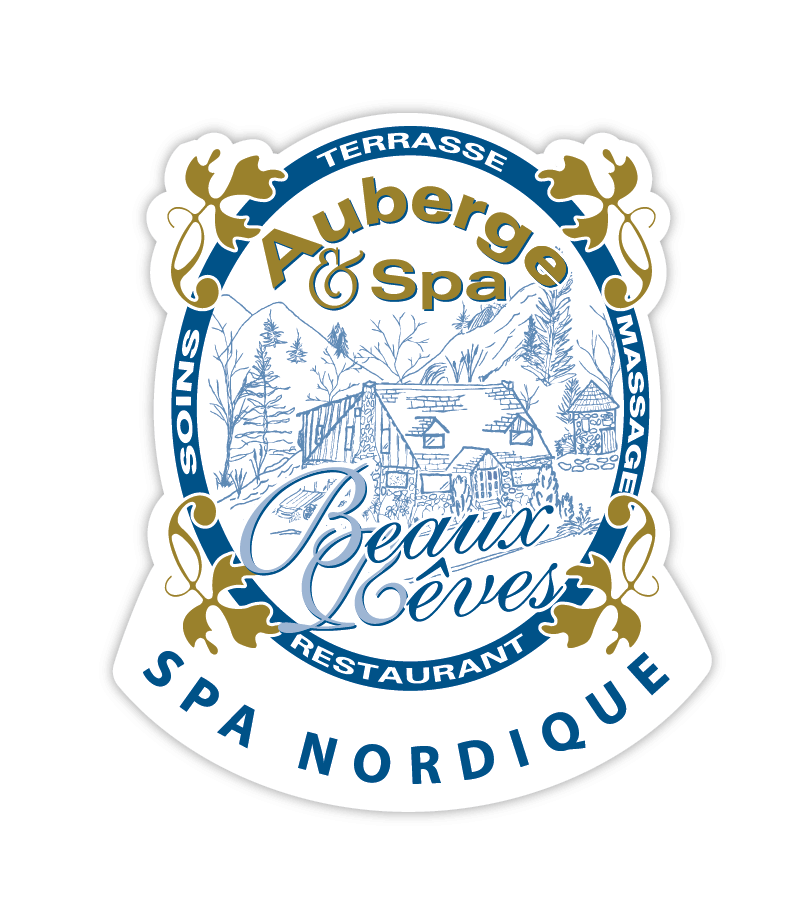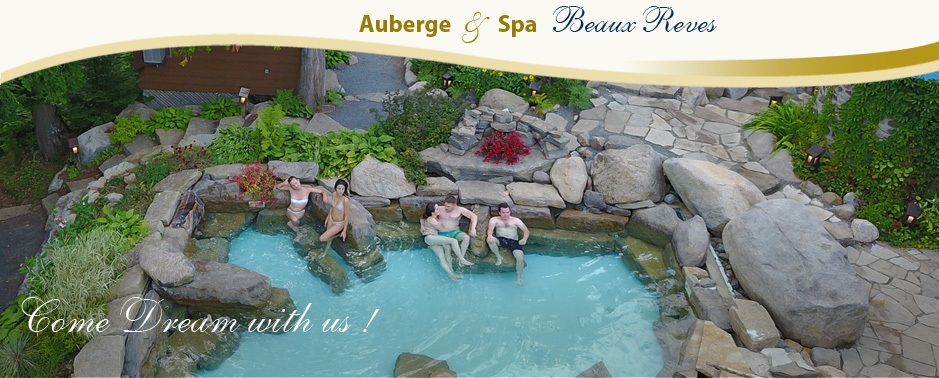 Packages
Winter Multi-Activity Packages
See all of our packages, day spa packages and à la carte spa treatments.
We offer the ability to personalize your package to suit your needs.
Please note that prices are per person.
Snowmobiling, Dog Sledding, Snowshoeing ~ 5 Nights
For those wanting an abundance of nature, relaxation and soft adventure…
***Insurance and clothing included***
Description & Details
Room
Weekday Rate
Weekend Rate

5 nights accommodations
1/2 days snowmobiling – 1 machine
initiation to dogsledding
1/2 day nature interpretation – guided
One hour "Dream Circuit" (includes: Pressure Therapy, Deluxe Head to Toe Massage chair, Full Spectrum Infrared Sauna with Chromotherapy OR Beaux Reves Siberian Sauna)
6 days access to the Nordic Spa
Dinner options (available at an additional cost)

Insurance receipts for massage therapy are available

With any overnight stay during the week (Sunday to Thursday), receive 2 FREE Nordic Spa day passes . Passes may be redeemed Monday to Thursday, certain conditions may apply


Standard
$ 599
$ 649
Superior
$ 649
$ 699
Queen Suite
$ 749
$ 799
King Suite
$ 799
$ 849
Signature Queen
$ 824
$ 874
Signature King
$ 874
$ 924
Snowmobiling and Dogsledding ~ 2 Nights
Discover 2 traditional ways of winter transportation. The ideal winter combination of ultimate pleasure.
***Insurance and clothing included***
Description & Details
Room
Weekday Rate
Weekend Rate

2 nights accommodations
initiation to dog sledding

1/2 day snowmobiling – 1 machine

One hour "Dream Circuit" (includes: Pressure Therapy, Deluxe Head to Toe Massage chair, Full Spectrum Infrared Sauna with Chromotherapy OR Beaux Reves Siberian Sauna)

3 days access to the Nordik Spa

Dinner options (available at an additional cost)

Insurance receipts for massage therapy are available

With any overnight stay during the week (Sunday to Thursday), receive 2 FREE Nordic Spa day passes . Passes may be redeemed Monday to Thursday, certain conditions may apply


Standard
$ 354
$ 374
Superior
$ 374
$ 394
Queen Suite
$ 414
$ 434
King Suite
$ 434
$ 454
Signature Queen
$ 444
$ 464
Signature King
$ 464
$ 484

*Full day snowmobiling available.                                        ** 3hr dogsledding excursions available
14:20