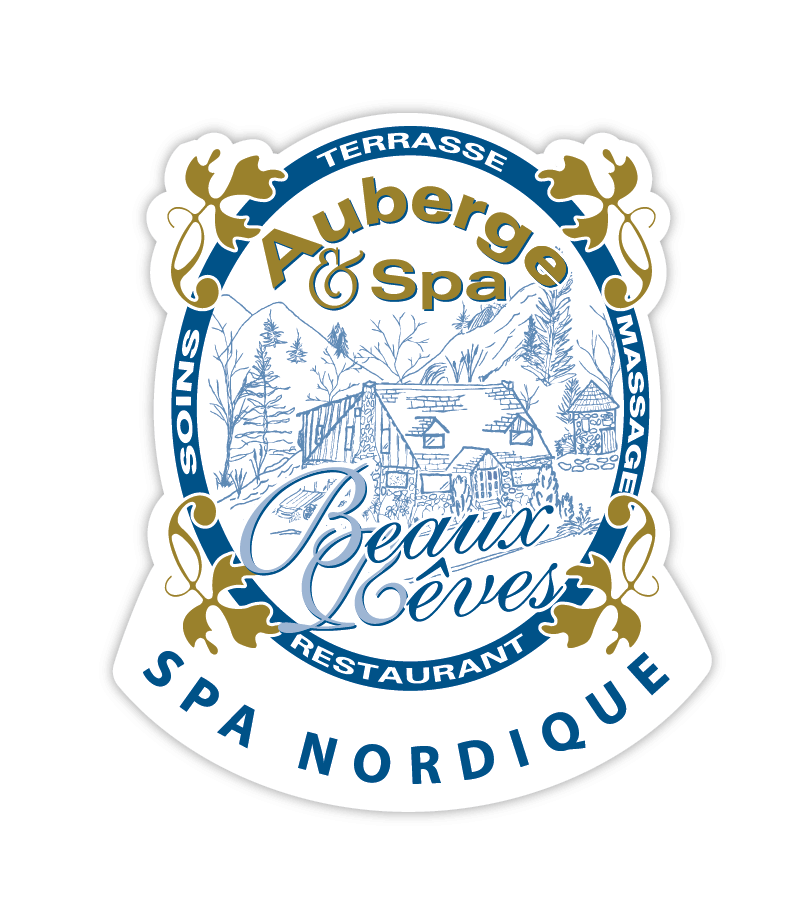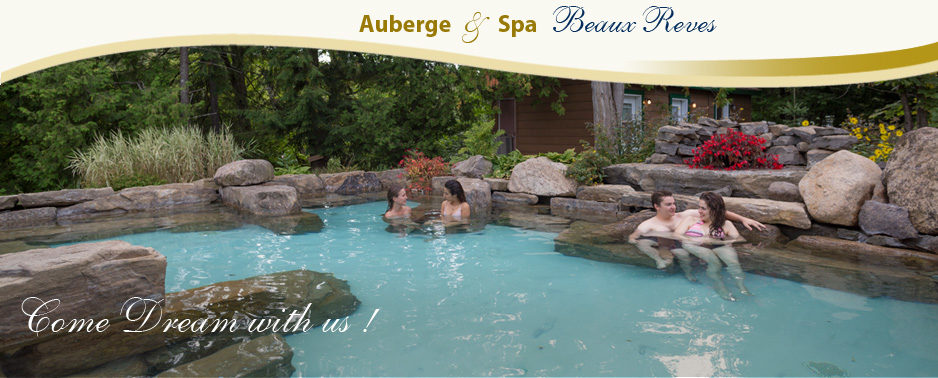 March Madness Promotions!
Tranquility Package
Book March 22nd, 23rd, 26th, 27th, 28th or 29th for $154.00 per person (+ tax)
1st come, 1st served!
Double occupancy
1 night accommodation
2 days Nordic Spa access, 1 hour in the NEW Salon des rêves, country breakfast buffet, 1 choice of 60 minute treatment, *Insurance receipt for massage therapy*
BONUS receive 2 FREE Nordic spa access (Monday to Thursday $80.00 value)
Escapade Package
Book March 22nd, 23rd, 26th, 27th, 28th or 29th for $89.00 per person (+ tax) weekdays OR $99.00 per person (+ tax) Saturday & Sunday
Includes: Nordic spa access, healthy lunch, 60 minute spa treatment (insurance receipts provided for massage therapy) or 1 hour in the salon des rêves
The beautiful infrared heated solarium beside the river is ready for clients to relax & enjoy!
Call us at 1-800-279-7679 (From Montreal : 514-316-7808)
Women's Wednesdays!
Celebrate your Femininity at Beaux Rêves on Wednesday!
A day Escapade at $89:
Access to the Nordic Spa
One 60 minute treatment of your choice
One fresh and delicious lunch served with a free Beaux Rêves cocktail
Women also get to enjoy:
20 % off all additional spa treatments
20 % off evening packages on Tuesday or Wednesday
20 % off all other day spa and activity packages
Only $29 for a soft polar bathrobe with Beaux Rêves flip flops and water gourd
* Auberge and Spa Beaux Rêves uses Thalgo body and esthetic products.
Call us at 1-800-279-7679 (From Montreal : 514-316-7808)
14:32