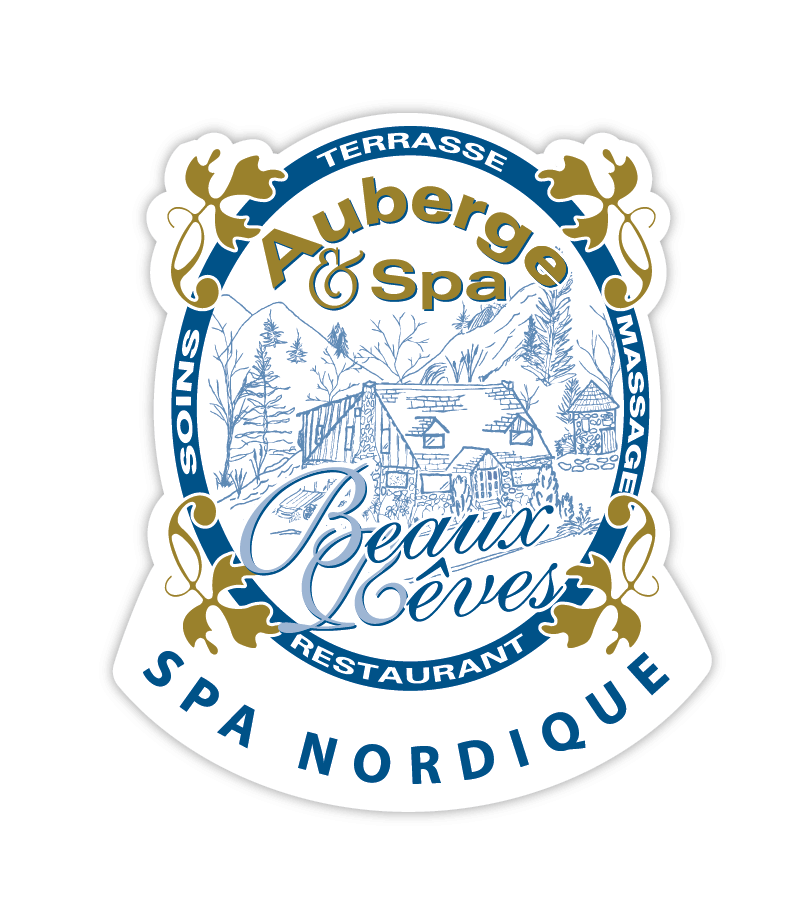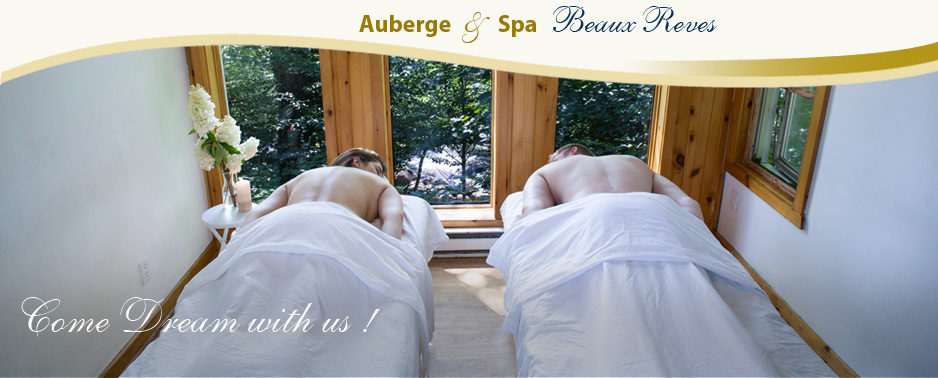 Gift Certificates
An Auberge & Spa Beaux Reves Gift Certificate is a truly thoughtful and caring gift and we make it quick and easy for you to give the perfect gift for any occasion. Learn how the gift certificates work.
Personal Gift Ideas
Anniversary, Christmas, Birthday, Mother's Day, Father's Day, Valentine's Day or simply want to say I love you.
Corporate Gift Ideas
Corporate thank you, golf tournament door prize, silent auction donation, client appreciation, employee appreciation or sales incentive award.
Gift Certificate Options
At Auberge & Spa Beaux Reves we know what our customers like and are pleased to offer three different types of online gift certificates.
Dollar Amount
Not sure which package or options to buy for the gift certificate?
Simply select an amount which can be redeemed on anything at the Auberge such as accommodations, dinner, spa treatment or spa products.
Personalized
Create your own personalized gift certificate. It's easy!
Simply tell us what you would like using our personalized package form and we will contact you to confirm your selection, arrange payment and send you an authenticated certificate.
Request a personalized gift certificate package
Personalized
Here is how the gift certificates work
With the purchase of our gift certificates for our packages for two and dollar amount you instantly receive a link to access and print-out our attractive certificates for you to present as a gift.
Once you've completed the PayPal transaction you will be sent to a confirmation page, click on the return to Website option on the confirmation page and you will find a link to your certificate.
Don't worry if you didn't pick up your gift certificate as we will be contacting you with the authentication code and will verify with you that you picked up your certificate.
We are processing gift certificate payments using PayPal to provide a safe, private and secure environment that protects your credit card information.
We will follow up with you by phone or email to confirm the package options or dollar amount and provide you with the authentication code to validate your gift certificate.
Please note that all gift certificates can be modified to suit your needs and budget.
Please call or email us and we would be happy take care of you personally.
All gift certificates are valid for 6 months from purchase date.
Email: orders@beauxreves.com
Call: (800) 279-7679
* We are also pleased to discuss and help you over the phone with the purchase of any type of gift certificate please call (800) 279-7679
20:26