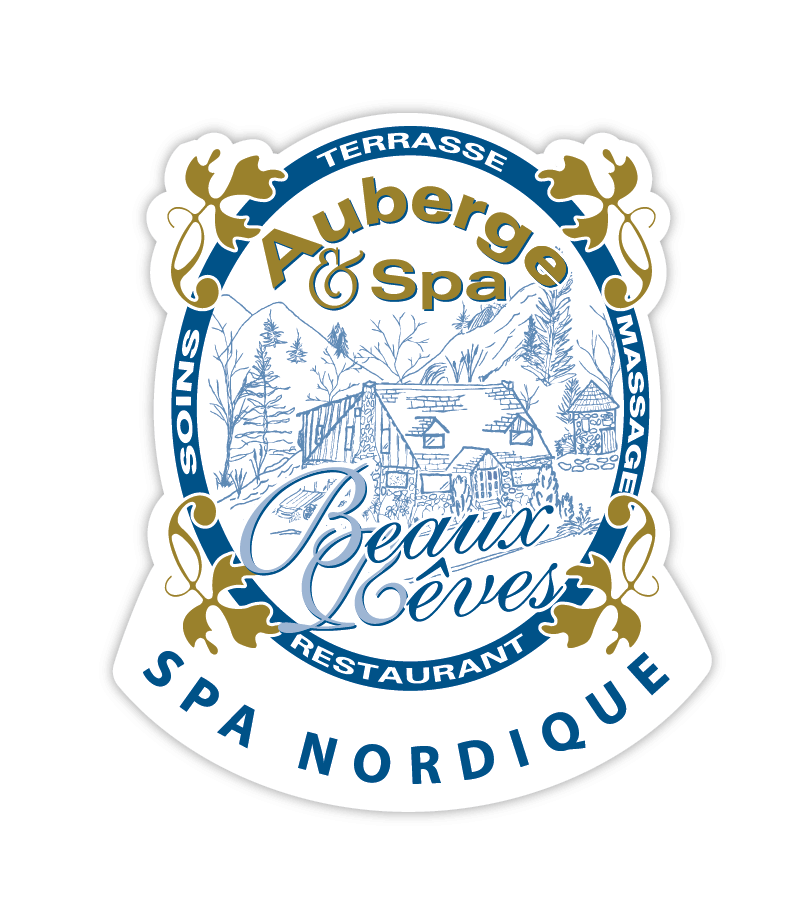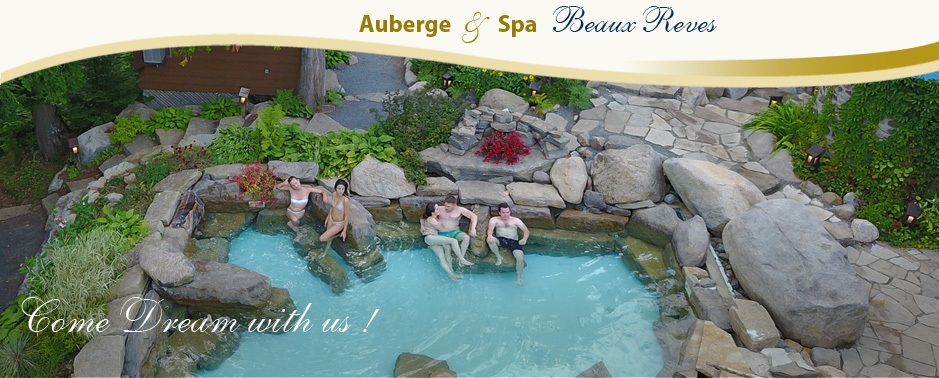 Cool & Trendy places for Beaux Reves Guests
1. Teatro Verde Contemporary Florist Boutique & Bistro
Martin and Danielle are such talented artists and designers of flora and gifts from nature. You will be incredibly impressed with pieces of art that he and his team create from flora, beautiful natural wood, driftwood, shells and so much more. Step into a magical boutique and garden bistro like no other where you are surrounded with awe-inspiring creations and delicious light meals and drinks. Very vegetarian friendly.
Auberge & Spa Nordique Beaux Reves is honored to have Teatro Verde creations as decoration and inspiration in our new "Salon des Reves" and throughout Beaux Reves!
Address: 42 rue Morin, Ste-Adele, Qc J8B 2P6
Phone: 450-229-2257
Website: https://www.facebook.com/fleuristeteatroverde/
2. Esmeralda sur le Lac
Enrico, Albina and their warm & friendly family have been in the restaurant business for over 30 years and serve fine Italian food in this charming & cozy restaurant that has an incredible view of Lac Rond . Each dish is carefully prepared with the most sophisticated ingredients and nicely decorated to stimulate your appetite and please your palate. Enjoy the sunset setting over the lake, and in the summer the lakeside terrace.
Address: 1223 Chemin du Chantecler, Sainte-Adèle, QC J8B 2Y3
Website: www.esmeraldasurlelac.com
Phone: (450) 229-5151
3. Restaurant l'epicurieux
Restaurant L'Epicurieux is a cozy restaurant overlooking the river with great food and service. Owned by 3 very talented locals Fanny, Dominic and Maxime who celebrate good eating in the most basic way – by it's freshness and supporting local ingredients as much as possible. The menu carries a variety of salads, tartars, meats, fish, burgers and sandwiches. A list of signature cocktails is also available.
Address: 2270 de l'Église, Val-David, QC J0T 2N0
Website: www.restolepicurieux.com
Phone: (819)320-0080
4. L'Express Gourmand
Owners Chef Didier and his spouse Vivianne invite you to enjoy a passionate dining experience set to the rhythm and the seasons of terroir quebecois. Chef Didier studied and learned his trade in France and in 2005 he and Vivianne fulfilled their dream by opening L'Express Gourmand in a one room school house dating back to the 1800's. The wine cellar ensures the careful pairing of wine with wonderful dishes prepared with the belief that slow cooking is an art de vivre.
Address: 31 Morin, Ste-Adele, Qc. J8B 2M3
Website: www.lexpressgourmand.com
Phone: (450)229-1915
5. Moe's St. Sauveur
Located in the center of the Saint-Sauveur Village for 25 years, Moe's Bar & Grill is renowned for its traditional smoked meat sandwiches but also offers seasonal dishes of European and American inspirations. Always faithful to its origins, Moe's offers something for everyone and a modern, pleasant dining experience. Choose from a wide selection of sandwiches, pizzas, pasta, salads and a daily selection of "home-made" style meals. You will love the lively and comfortable bar atmosphere with friendly service and plenty of tv's to watch your favourite sports events.
Address: 21 Ave. De la Gare, St. Sauveur, QC J0R 1R0
Website: www.moesstsauveur.com
Phone: (450)227-8803
6. Restaurant Maestro
Maestro is considered one of the best restaurants in St. Sauveur and serves a Californian themed menu. You will really enjoy this very popular & trendy 2 level modern & glossy alpine setting. Great dishes include steaks, tartares, Asian-influenced dishes, Italian pastas & excellent desserts and wine choices. The place to see and be seen!
Address: 339 Principale, St. Sauveur, Qc J0R 1R0
Website: www.restaurantmaestro.com
Phone: (450)227-2999
7. Recto-Verso
Chef Bruno Léger, known for his surprising combinations bursting with flavors, is constantly reinventing his table d'hôte. Local, seasonal cuisine & a deep wine selection are offered amid refined cabin-in-the-woods decor. His creations are served in an ancestral space modernized including a bar, a private lounge and a terrace in the countryside.
Address: 814 Chemin Pierre Péladeau, Sainte-Adèle, QC J8B 1Z4
Website: www.rectoverso.ca
Phone: (450) 229-9555
8. Restaurant Les Têtes de Cochon
Les Têtes de Cochon is a mini market and a restaurant where everything is homemade with the best of what the Laurentians and Quebec has to offer. Organic, Eco Responsible and Gluten Free products are available.
On the restaurant side, a menu of original dishes prepared according to the tastes of Chef Philippe using high quality seasonal and local products.
On the supermarket side, a butcher's corner meets the most demanding requirements of customers and the restaurateurs from the Laurentians. The Butcher shop offers a great variety and exceptional quality of meat as well as carefully selected delicatessen products, privately imported wines, home-made products and prepared meals.
Address: 15 Rue Lamontagne, Sainte-Adèle, QC J8B 2M8
Website: www.lestetesdecochon.ca
Phone: (450) 745-4047
9. Aux Deux Olivier
Aux Deux Oliviers is a BYOB (Bring your own wine) restaurant with a nice atmosphere and warm decor with a lovely big fireplace. French chef Julien Hmila, prepares an Italian menu serving great pizza, pasta, steak and seafood. In addition, a beautiful terrace will welcome you during the summer period. A large parking is located at the back of the restaurant.
Address: 147 Rue Morin, Sainte-Adèle, QC J8B 2R3
Website: www.auxdeuxoliviers.ca
Phone: (450) 745-0466
10. Microbrasserie Le Baril Roulant
Festive artisanal microbrewery with a large selection of beers, locally produced spirits, ciders, light meals and tapas. Enjoy cultural activities including shows, exhibitions, game nights, movies, documentaries and music jams. Sunny riverside terrace in the heart of Val-David village.
Address: 2434 de L'Eglise, Val David, Qc
Website: www.barilroulant.com
Phone: (819)320-0069
11. Le Rio
Located in the heart of St Sauveur since 2006 and known as the home of the "Best Baby Back Ribs in the Laurentians". A favorite of locals, the Rio offers mouth-watering, fresh home-cooking, including fall-off-the-bone Baby back ribs and the famous Rio Brisket Sandwich. Sauces are home-made in small batches using the best bases available with a commitment to freshness and quality. The outdoor terrace or cozy interior and friendly staff will help make your visit a dining experience to remember.
Address: 352 Rue Principale, Saint-Sauveur, QC J0R 1R0
Website: www.riorestaurant.ca
Phone: (450) 240-0864
12. Microbrasserie Guele du Loup
This lively pub and microbrewery offers 18 craft beer lines in weekly rotation, a fine selection of private imported wines and spirits. The friendly owner Karolyne Marsolais, Sommelier happily shares her passion for the world's wine and brew flavors along with good times and sharing! Enjoy the lively pub atmosphere with Karaoke Mondays. Pulled pork, burgers, poutine, fish and chips … no matter what the chef's inspiration,the pub cuisine puts the flavors of local producers in the spotlight!
Address: 1110 boul Ste-Adele, Ste-Adele, Qc J8B 2N3
Phone: (450)745-1399
Website: www.gueuledeloup.ca
13. Gibby's
Gibbys is one of the best known restaurants in the region and is located in the charming village of St. Sauveur. In keeping with Gibby's excellent culinary traditions in Old Montreal, the restaurant features the same delicious steaks, seafood and fresh fish. Every season offers you a new and exciting vista from the comfort of the cozy interior where the wine list is endless and the atmosphere is friendly and inviting.e charming village of Saint- Sauveur, just an hour from Montreal,
Address: 414 Principale, St. Sauveur, QC J0R 1R0
Website: www.gibbys.com
Phone: (450)227-2623
10:59