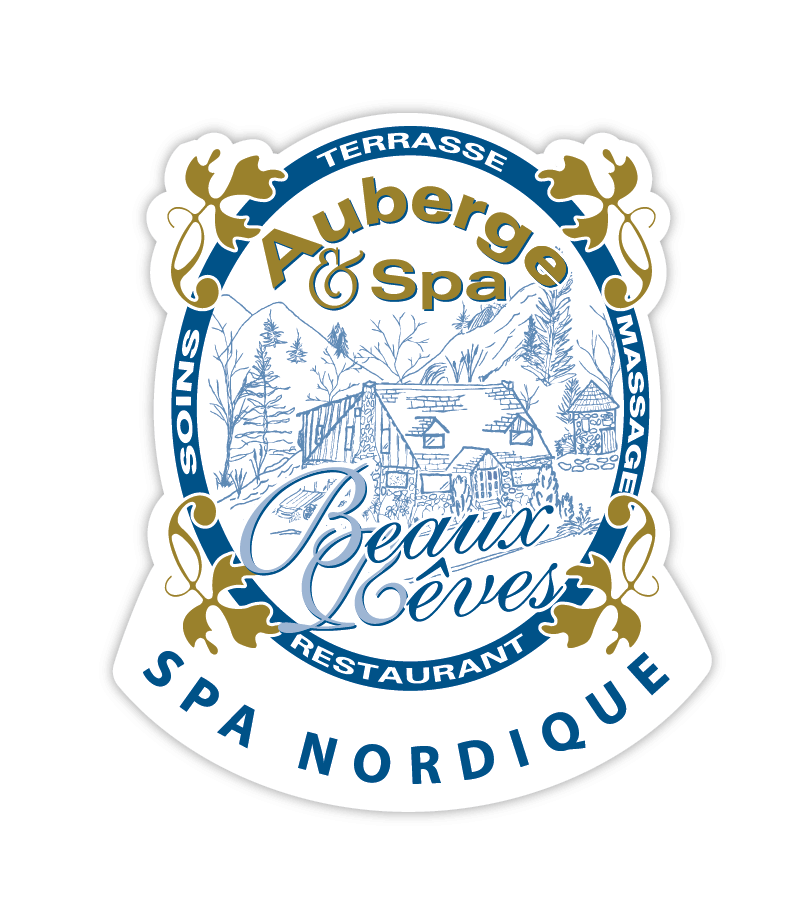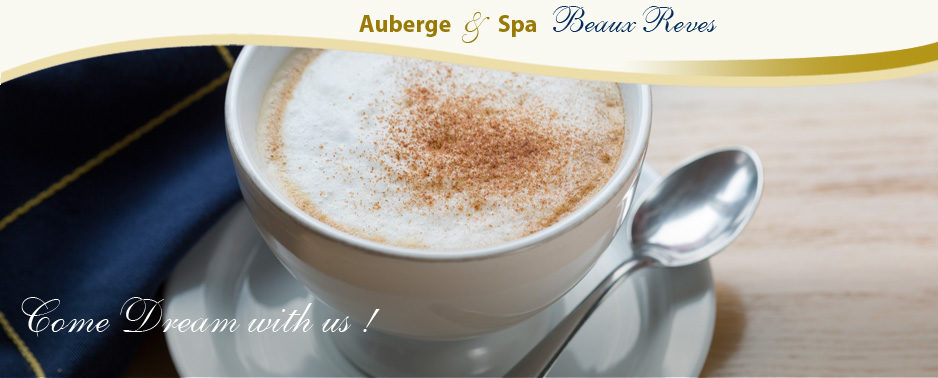 Beaux Rêves Bistro & Terrace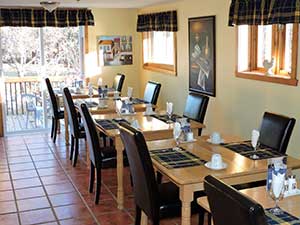 Our cozy and Nordic Spa in Ste-Adele in the Laurentians has a licensed Bistro and menu that offers a variety of light meals and drinks to all who visit us. Come enjoy our terrace overlooking nature and the rushing river or our new infrared heated solarium. Meals are served from noon to 2:30 pm every day and until 7 pm on Fridays and Saturdays.
Start the day with a delicious buffet breakfast 8.30-10am, included with accommodation and continue the day with a meal at our bistro that will soon be open every day from noon until 7pm. We also welcome local visitors without accommodation and those enjoying the Nordic Spa for the day.
Country Breakfast Buffet
Served daily between 8:30 AM and 10:00 AM
Selection of fruit juices (orange, apple, cranberry)
Variety of cereals
Variety of Quebec "Artisan" breads from "Boulangerie La Mie-Richard, Val David, Qc"
Selection of jams, peanut butter and honey
Yogurt
Cheese platter
Fresh fruit platter
Beans, creton, turkey, and ham
Hard boiled eggs
Oatmeal
Coffee, tea, tisane, hot chocolate
Specialty coffee ($) (espresso, latter, cappuccino)
Beaux Reves Lunches
"Freshness and Flavor"
Meals served between noon – 2:30 pm Monday-Thursday, Fridays & Saturdays noon until 7pm and soon daily until 7pm.
$13.95 plus taxes. Service not included.
All of our tasty dressings and pizza sauce are made from scratch.
Salads
Cesar Salad with chicken
Greek Salad with chicken
Beaux Reves Salad (ham, egg, cheese, tomato, and cucumber)
Garden Salad with Smoked Salmon
Pizza served with Salad
Hawaiian Pizza (ham, pineapple)
Vegetarian Pizza (onions, black olives, mushrooms, jalapeno, cheese, peppers)
All Dressed Pizza (Pepperoni, mushrooms, cheese, onions, black olives, jalapeno, peppers)
Bagel served with Salad
Smoked salmon, cream cheese, onions, capers
Dishes served with Salad
Croque Monsieur (ham, cheese, tomato, dijonnaise)
Tuna Tortilla with Cesar Salad
Chicken Fajitas Wrap (cheese, peppers, salsa, sour cream)
Nachos
Chicken, black olives, jalapeno, cheese, salsa)
(Sour cream $1.00)
Dessert of the day: $1.95
Tea, coffee, tisane included
Variety of soft drinks and alcohol available:
beer, wine, sangria, cocktails etc…