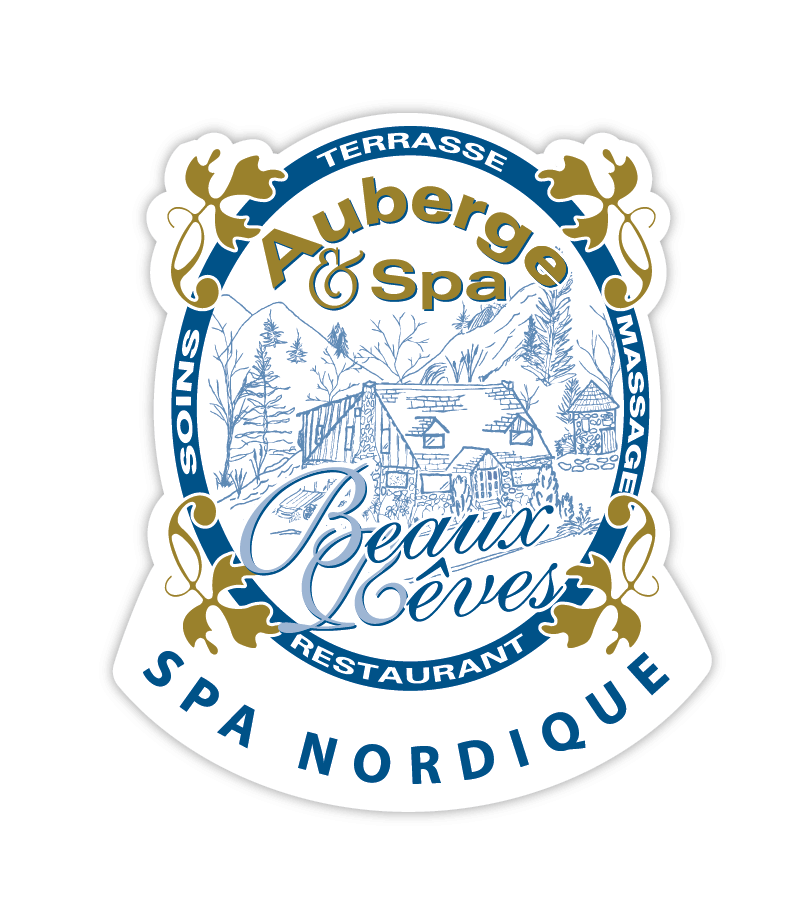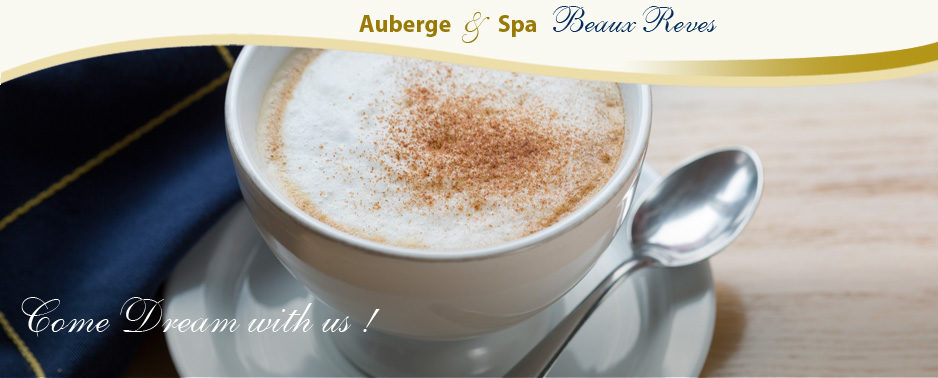 Beaux Rêves Bistro & Terrace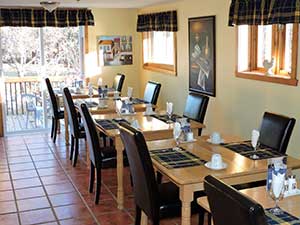 Our cozy bed in breakfast in Quebec offers breakfasts and lunches to our guests. Our meals include our country breakfast buffet and our variety of lunch time meals for every taste.
Enjoy our auberge and spa's delicious and homemade meals in our Bistro or, depending on the season, on our beautiful terrace overlooking the river and nature that borders our property in Ste-Adèle. Our Bistro lunches are also available to our day spa clients.
Country Breakfast Buffet
Served daily between 8:30 AM and 10 AM
Selection of fruit juices (orange, apple, cranberry)
Variety of cereals
Homemade muffins
Variety of Quebec "Artisan" breads from "La Chapdelaine"
Selection of jams, peanut butter and honey
Yogurt
Cheese platter
Fresh fruit platter
Beans, creton, turkey, and ham
Hard boiled eggs
Oatmeal
Coffee, tea, tisane, hot chocolate
Specialty coffee ($) (espresso, latter, cappuccino)
Beaux Reves Lunches
"Freshness and Flavor"
Served daily between noon and 2:30 PM
$13.95 plus taxes. Service not included.
All of our tasty dressings and pizza sauce are made from scratch.
Salads
Cesar Salad with chicken
Greek Salad with chicken
Beaux Reves Salad (ham, egg, cheese, tomato, and cucumber)
Garden Salad with Smoked Salmon
Pizza served with Salad
Hawaiian Pizza (ham, pineapple)
Vegetarian Pizza (onions, black olives, mushrooms, jalapeno, cheese, peppers)
All Dressed Pizza (Pepperoni, mushrooms, cheese, onions, black olives, jalapeno, peppers)
Bagel served with Salad
Smoked salmon, cream cheese, onions, capers
Dishes served with Salad
Croque Monsieur (ham, cheese, tomato, dijonnaise)
Tuna Tortilla with Cesar Salad
Chicken Fajitas Wrap (cheese, peppers, salsa, sour cream)
Nachos
Chicken, black olives, jalapeno, cheese, salsa)
(Sour cream $1.00)
Dessert of the day: $1.95
Tea, coffee, tisane included
Variety of soft drinks and alcohol available:
beer, wine, sangria, cocktails etc…