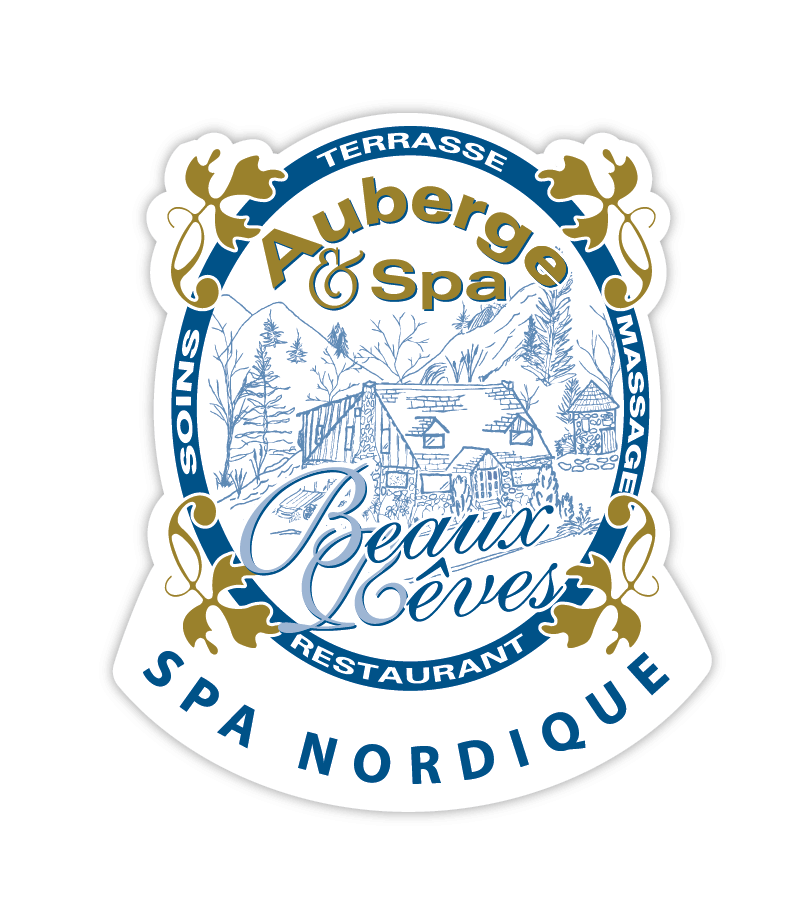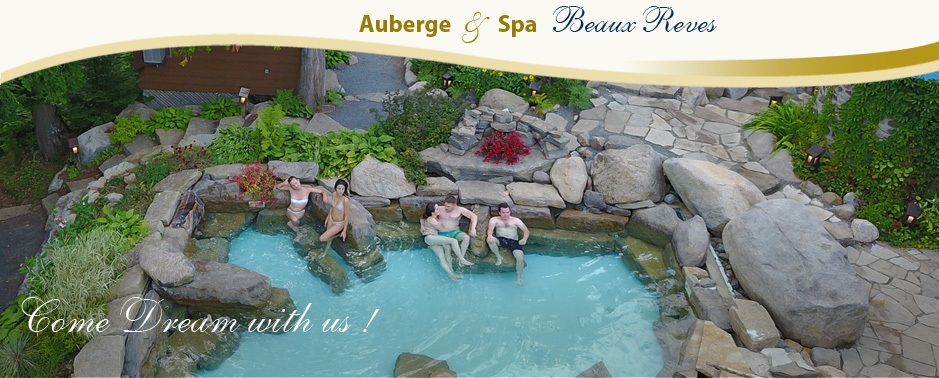 Snowmobiling
See all our winter packages ( ) all our activity packages ( ) all our spa packages ( )
Build your own! personalize a package to suit your needs
Click to see our snowmobile package
Whether it be for a snowmobile trip – snowmobile holiday – snowmobile vacation –romantic getaway or simply a snowmobile tour Auberge Beaux Reves and Spa offers you the ultimate snowmobile adventure.
Discover Sainte-Adèle in the beautiful Quebec Laurentians between Montreal and Mont Tremblant. Enjoy the world's largest winter playground with nearly 5500 km of Laurentian snowmobile trails linking to over 37,000 Quebec snowmobile trails. Bringing you only where snowmobiles can, wind your way across lakes, over hills and through the majestic mountains, on well groomed scenic trails known for their beauty and quality. Auberge Beaux Reves and Spa is accessible directly from the trails.
Stop in for a good traditional Quebec meal in an authentic atmosphere right on the trail. In spring, you may treat yourself at one of the maple syrup sugar shacks. If you get an early start and make good time you will be able to take a day trip to Duhamel to see the deer. A warm fire awaits you upon your return. Take a plunge in the outdoor riverside hot tubs or step into the Finnish sauna to soothe and relax the muscles.
Whether it is for a leisurely Sweet Heart run with your own Sweetie or a full day or more of extreme snowmobiling fun with your friends… Auberge Beaux Reves and
Spa is the best way to end your day.
Ride the trails from Montreal to Sainte-Adele
Provincial snowmobile trail 43 to Sainte-Agathe then south to Sainte-Adele.
Total mileage about 140km
Driving time 4-7 Hours depending on condition and driver experience.
Regions accessible from the Laurentians:
The Outaouais to the west (trails 43 and 63)
Abitibi-Témiscamingue to the Northwest (trail 63)
Lanaudière to the east (trails 3, 33, 43 and 63)
Landscape:
The Laurentians being part of the Canadian Shield are composed of ancient mountains. Towards south of the region, the terrain is undulating and level changes are more abrupt as one goes north (Mont-Tremblant) For the most part, the trails go through mixed-growth forest.
Attractions:
Montagne du Diable/Chute Windigo at Ferme-Neuve (trail 13)
World's first snowmobile club in Ste-Agathe-des-Monts (trail 43)
It is possible to view deer from many vantage points (La Macaza, Notre-Dame-du-Laus, Kiamika, Val Barette)
http://www.fcmq.qc.ca/cartes – Trail Maps
15:32