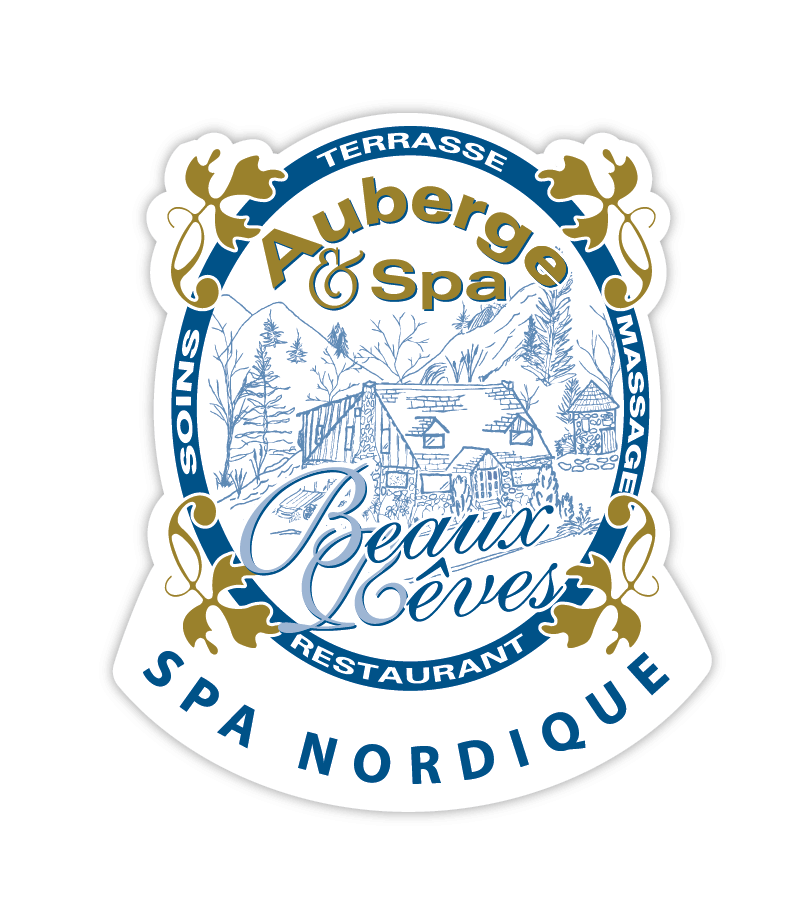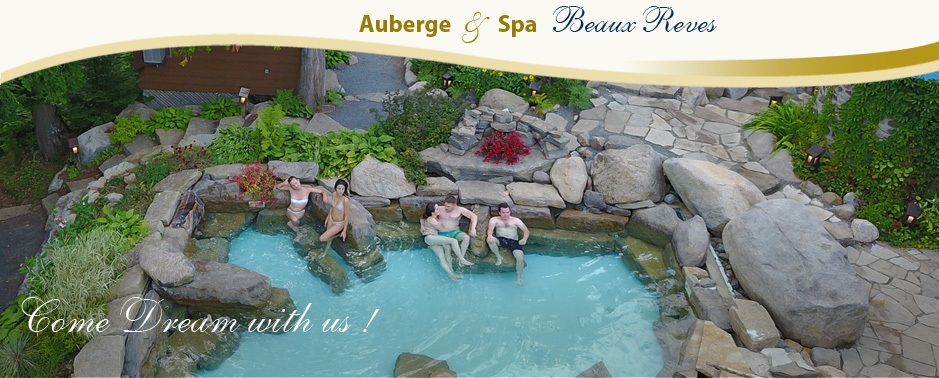 Dog-Sledding
See all our winter packages ( ) all our activity packages ( ) all our spa packages ( )
Build your own! personalize a package to suit your needs
Whether it is a Dog sled holiday – Dog sled trip – Dog sled vacation – Dog sled adventure – Dog sled trip they are all an adventure with Auberge Beaux Reves and Spa.
Become a "musher" of your very own dogsled team. Guide your Husky dog sled team across frozen lakes, over mountains, through snowy forests and hill tops all while discovering the majestic beauty and wild life of the Laurentians, Quebec, Canada.
Spend a day in nature with "man's best friend". Savour the sounds, scenes and aroma of this cool winter adventure. Your winter dogsled expedition includes expert guides teaching you the harnessing and hooking of the dogs to the dog sled in preparation for a ride in the amazing Canadian wilderness. The husky dog sled team will lead you gracefully through scenic wooded Laurentian trails.
After an active day of dog sledding you can enjoy a massage, cozy up to the fireplace or hop into one of the hot tubs. This is one Canadian winter dog sledding holiday that you will surely remember. The area offers plenty of winter activities all around including snowmobiling, cross-country skiing and downhill skiing. We are located within a few minutes of many downhill ski centers and Mont Tremblant is only 45 minutes away.
Dog sled facts and trivia:
The traditional sled dogs can weighed in at about 100lbs
The dog team can travel up to speeds of 30kmh
Dog team can travel up to130 km in one day
Sled dogs can consume up 5,000 – 8,000 calories in a working day
A little dog sled history:
(Source: http://en.wikipedia.org/wiki/Dog_sled)
A dog sled is a sled pulled by one or more sled dogs used to travel over ice and through snow. Numerous types of sleds are used, depending on their function.
A basket sled has a bed raised several inches above the surface of the snow. This type of sled is used in dogsled racing. Sprint sleds are often short-bodied basket sleds. A toboggan sled has a lower carriage and uses a closed bed, allowing the sled to slide or float over deep snow. Freight sleds, which are heavier and sturdier than sprint sleds, may be toboggan or basket sleds. Both of these types of sleds have runners which stick out behind the sled, on which the musher can stand. For brakes, older sleds relied on hooks attached to the sled with a rope, modern sleds usually include drag and claw brakes built into the sled.
Dog power has been utilized for hunting and travel for hundreds of years. As far back as the tenth century these dogs have contributed to the culture of people.
Today dog sled teams are put together with great care. Putting together a dog sled team involves putting together a team of leader dogs, point dogs, swing dogs, and wheel dogs. The lead dog is very treasured, and seldom will mushers let these dogs out of their sights. Indeed, trained lead dogs become part of the family household. Important too is to have powerful wheel dogs to pull the sled out from the snow. Point dogs (optional) are located behind the leader dogs, swing dogs between the point and wheel dogs, and team dogs are all other dogs in between the wheel and swing dogs and are selected for their endurance, strength and speed as part of the team
Some great related links:
19:06