About our Auberge and Nordic Spa
Located in the heart of Quebec's picturesque Laurentian region, Auberge & Spa Nordic Beaux Rêves is the perfect location to get-away. Uniquely positioned along the Rivière aux Mulets in Ste-Adèle, you'll discover an intimate Nordic spa experience that has been reimagined for today's world. We are thrilled to share that we are celebrating our 25th anniversary and we thank our many loyal clients for their support over the years. In light of the recent pause of business activities, we had the time to reflect on the strengths of our Nordic spa but recognized that changes will be needed if we are to continue to thrive as one of the leading nordic spa facilities in Québec. We are pleased to share what makes our Inn and spa the special place it is.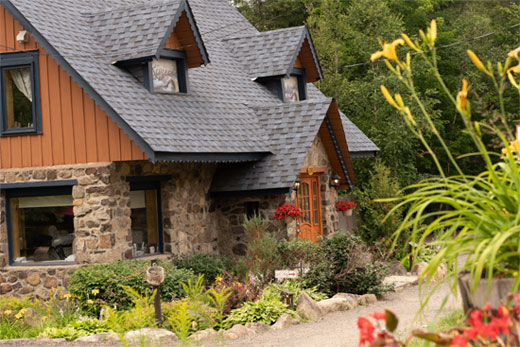 Escape to our Welcoming Country Inn in the Laurentians
Located in Ste. Adèle, less than an hour from Montreal, we are the natural choice for your Laurentian retreat. Our auberge is a welcoming country inn where you can stay in a well-appointed room or a suite. Reconnect with your partner as you relax by the fire in your room or enjoy a jet tub after a day in the outdoors.
Overnight guests will enjoy an all-access pass to our Nordic spa and have a breakfast basket delivered to their room. Many of our rooms have balconies or patios overlooking the natural river whirlpools below. Our guests can experience many of the distinct treatment stations or indulge in a massage in the comfort of their own room or on the balcony under the canopy of the forest.
Learn more about our accommodation packages
Nordic Spa in the Laurentians...Reimagined
Our uniquely positioned Nordic spa in the Laurentians provides the perfect setting for a relaxing experience. We are thrilled to share that we have once again expanded our facilities at our riverside spa. Guests now have complete access to all the facilities and amenities. 

More importantly however, we have reconfigured many of our existing facilities and now limit the number of guests per area to allow for the new social distancing protocols. Surround yourself with the sounds of nature and the rushing river as you relax in one of our thermal ponds or in a hammock by the river or enjoy drinks on our terrace which offers a spectacular view of our property.
Whether you come for a day or stay with us for a few days of downtime, we offer a truly unique spa experience, giving you the opportunity to reconnect with your loved one and disconnect from the daily grind.
Discover more about our Nordic spa or book a day spa package.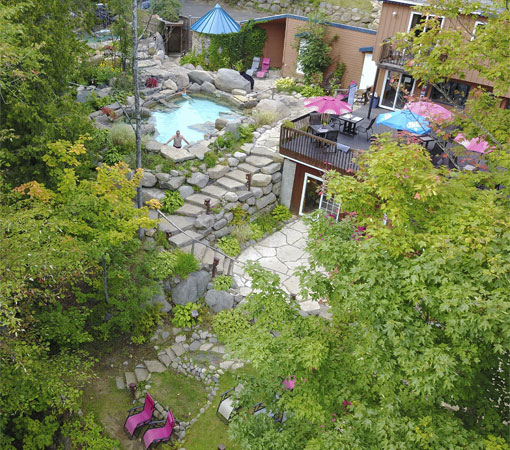 Our New Health and Well-being Safety Measures
We can appreciate that our guests may feel some level of trepidation to go forth into this new world in which we find ourselves. With this in mind, we would like to assure our guests that your health and well-being are our top priority and have implemented a complete list of preventative measures, operational changes and cleaning policies that address all aspects of our operation so you can truly relax and enjoy your experience with us.
We invite you to learn more about our health and well-being safety measures.
We look forward to welcoming you back or invite you to visit us for the first time this summer and we are confident you will become one of our regular visitors.   
Come live the Beaux Rêves Experience!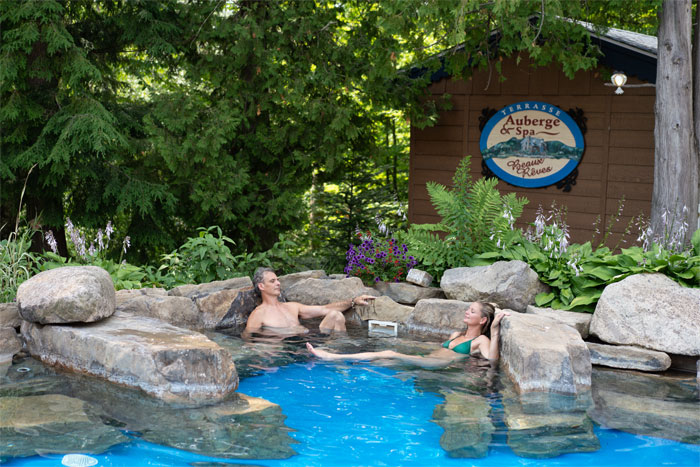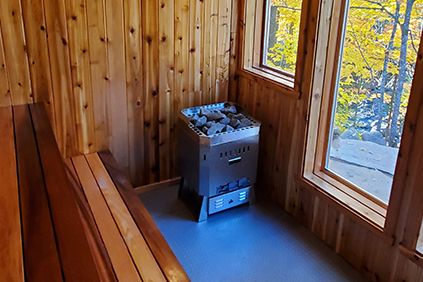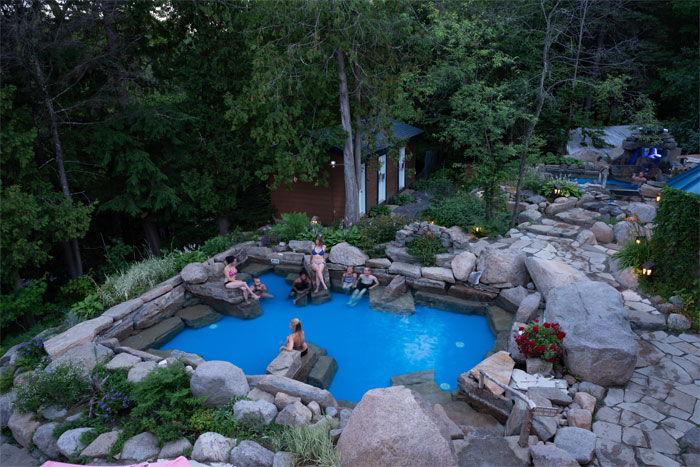 Owners Message
Our world has changed overnight like none of us have ever seen in our lifetime. While many are still overwhelmed by the effects of this pandemic, I truly believe our "new world" will be better in the long run as many positive experiences and things have happened over the last few months. Many have come to realize the important values in our lives, which are our family, friends, health, food, home and hope.  During the past few months many neighbors, friends, colleagues and even the government have offered support in one way or another, thus bringing a certain reassurance to our daily lives. New social distancing measures have also forced people to be more aware, respectful and conscious of others. I also believe we are learning "best practices" that will help keep us in good health in the future.
As a business owner it was at first terrifying to be ordered to completely shut down my business of 25 years. A lifelong dream and passion was on hold and with a lot of uncertainty. This has given us an opportunity to take a step back and evaluate what the mission of Auberge and Spa Beaux Reves really is. Even though it is a business, it has not been all about money; it has been about seeing our guests enjoy themselves, sharing an experience together and taking a break from daily life. Providing an environment where couples and friends can relax, reconnect and recharge.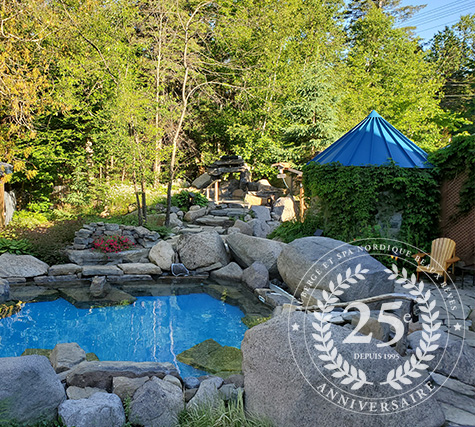 I truly believe our "new world" will be better in the long run as many positive experiences and things have happened over the last few months. Many have come to realize the important values in our lives, which are our family, friends, health, food, home and hope.
I've been thinking about the hundreds of loyal customers that come back time after time to enjoy our unique and magical riverside property and wondered how do we move forward? How do we change our business model to adapt to the new reality and create an experience where our customers truly feel safe so they can relax, reconnect and recharge once again?
I decided to embark on the mission of reimagining the operation and have made a multitude of changes, all to provide a safe oasis where you can pause to replenish your mind and body so you can take on life with renewed energy. We are fortunate that our riverside property already has many relaxing spots where you can sit and enjoy the scenery in a little seclusion providing natural social distancing. Our reimagined concept has been created to make it the most enjoyable spa in the Laurentians and Quebec.

We are a reservations only facility, with a limited number of guests offering semi-private amenities and treatments and are now an all-access spa experience. You have full access to all our spa amenities on site to experience and enjoy during your visit.
Our unique Auberge & Spa has kept guests coming back to see us as we have created a personalized approach since we opened in 1995. In our competitive world we must be doing something right.
Come say hello, rediscover our reimagined spa and help us thrive for another 25 years!
Mr. Hannes Lamothe
Owner, Auberge and Nordic Spa Beaux Rêves