Welcome to Auberge and Spa Beaux Rêves

Welcome to Auberge and Spa Beaux Rêves near Sainte-Adele, Quebec, our hotel spa is in the heart of the Laurentians between Montreal and Mont-Tremblant.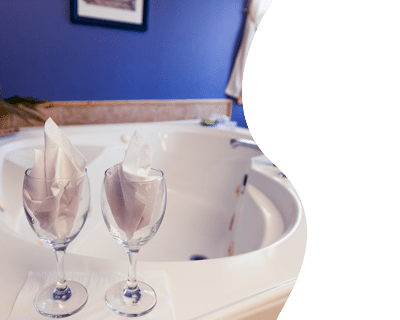 CURRENT PROMOTIONS
Exceptional Offer For Valentine's Day
Reserve an overnight package on February 14th and receive gifts…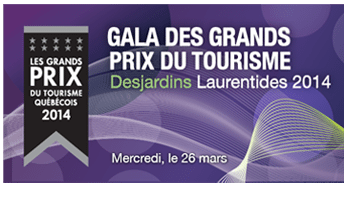 It is with great pleasure that we share that on March 26, 2014, Auberge and Spa Beaux Rêves won the Grand Prix of Tourism for the Laurentians.
Learn more…
.
At Auberge and Spa Beaux Rêves you can relax and recharge in our Laurentian spa or enjoy active days full of adventure with a range of activities at your doorstep. However you decide to spend your days we know you'll sleep well in our country inn accommodations.
We have established a selection of great restaurant choices to offer our guests a diversity of fine cuisine and "gastronomique" choices to suite your pallet. All these restaurants are located just minutes away. In the meantime, you can relax, snack, and have a drink on our large terrace overlooking the river.
Thinking of golf? It's never too early to start planning. Come and enjoy a few rounds of golf at one of the Laurentian golf courses and stay with us. We offer great Laurentian golf packages and are located close to many world class golf courses.
We have made it easy for you, have a look at our getaway packages and submit a reservation request or build your own personalized vacation package.
We offer an ideal setting for a corporate meeting or corporate function, away from the hustle and bustle, we are your personalized Laurentian business retreat that will re-energize your staff.
Are you looking for a thoughtful gift for a loved one? Our Gift Certificates are the perfect solution.
If you are interested in learning about seasonal Auberge and Spa Beaux Rêves specials and promotions then simply sign up for our Newsletter.
Getting Here
From Montreal, take autoroute 15 North to exit 67, continue 3.7 km, Auberge Beaux Rêves and Spa will be on your left.
Find us on Google Maps.
Auberge et Spa Beaux Rêves in the Journal de Montréal!
Auberge et Spa Beaux Rêves would like to thank Annie Girard for her article on our auberge and spa in the Journal de Montréal! The article highlights our facilities and décor, as well as our services and Nordic spa.
(The article was published in French only)
Beaux Rêves Featured in The Gazette!
A great big thanks to Rochelle Lash for featuring Auberge and Spa Beaux Rêves in her Montreal Gazette travel column, Checking In. We could not be any more excited to be featured in her column, which, every week, gives readers a glimpse inside a major hotel, inn, spa or resort.
In her column of Auberge and Spa Beaux Rêves, Rochelle highlights the evolution of our auberge and spa since its inception 18 years ago, and notes our ever expanding Nordic spa facilities, including the recent addition of our outdoor waterfall. Stating that "It's all about nature at Beaux Rêves", Rochelle details how our Laurentian location is ideal for relaxing and intimate spa experiences. Her column also points out how we have recently made our Nordic spa available to day-trippers and highlights our tailored spa packages, attractive to both singles and couples. Lastly, the column a features a brief interview with our owner, Hannes Lamothe, who discusses the influence his upbringing in Estonia had on the spa concept of Auberge and Spa Beaux Rêves.
Discover our Laurentian auberge and spa, and why, as Rochelle states, "spa journeys make for great getaways", in her column, here. Want to experience Auberge and Spa Beaux Rêves for yourself? Book a stay with us now!
Copyright © 2015 Auberge & Spa Beaux Rêves. All rights reserved. Designed and developed by WSI SEO Montreal.